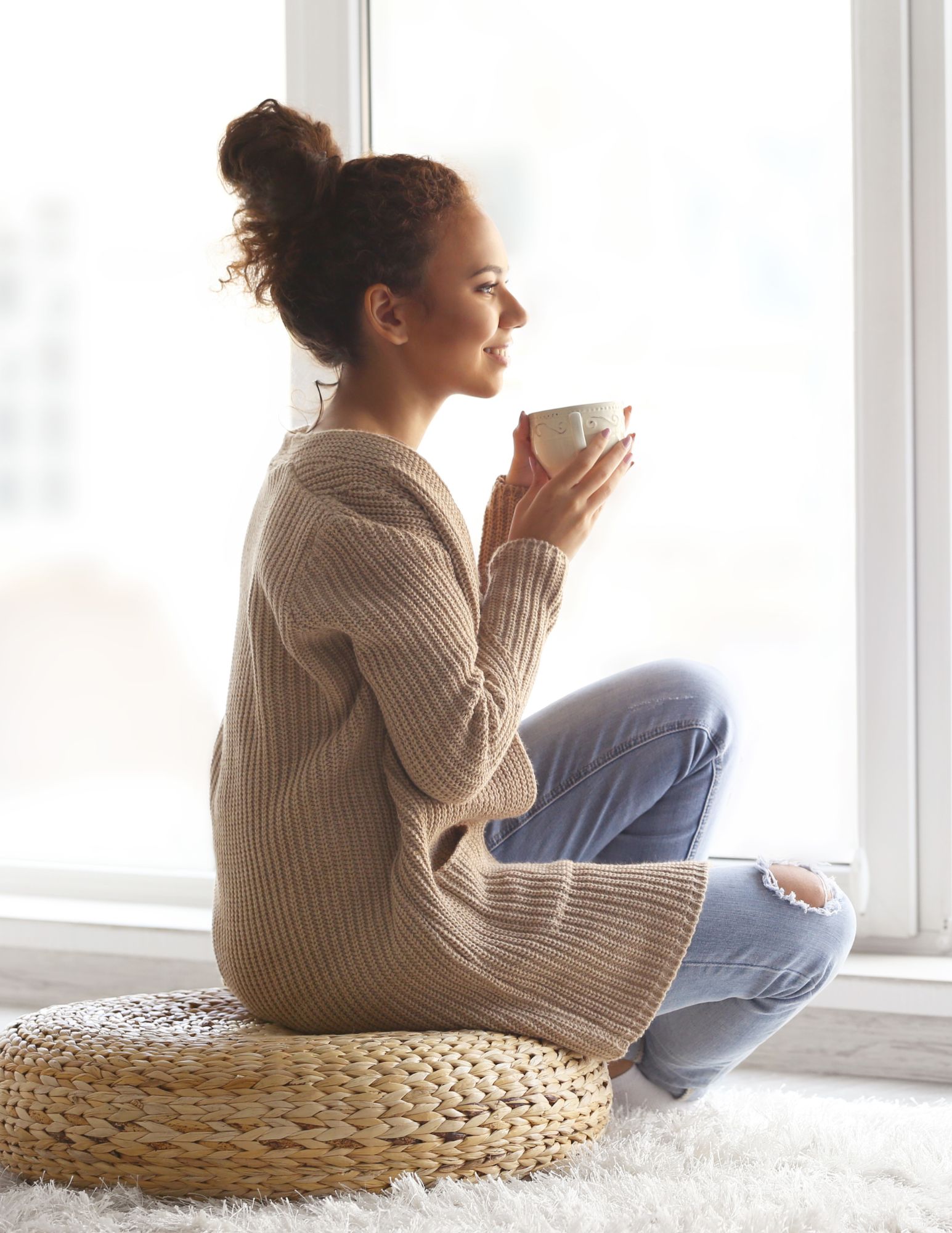 Explore 4 ways to track your fertile phase with every cycle
After learning the basics of each method, choose the one that resonates most with you in your current stage of life and begin the journey of navigating your own fertility.
This course covers:
how your hormones change throughout your cycle and why this matters for determining your fertile phase


4 methods of fertility awareness (symptothermal method, conductivity testing, at home hormone monitoring, & tracking your basal body temperature)


an overview of the FDA approved apps for contraception (& the theories behind both)


considerations before choosing which fertility awareness method is right for you (which methods work best for you when you're in perimenopause, have low estrogen, PCOS, or irregular periods)


how to use the methods to avoid pregnancy with every cycle (including examples & sample charts for you to practice & gain confidence with each method)

Discover how your cycle really works
You aren't fertile every day of your cycle. In fact, even the most fertile women among us are only fertile for about 5 to 7 days every cycle.
As your hormones change in an expected way during your fertile window, you'll learn your body cues that clue you into when your hormones are changing during each cycle so that you know with confidence when you're in your fertile window & when you're past your fertile window with every cycle.
By knowing when your fertile window opens & closes, you're able to practice abstinence or incorporate a barrier method when you have sex during your fertile phase in order to avoid pregnancy.
Why use a fertility awareness based method of birth control?
1) You're avoiding longterm exposure to synthetic hormones present in oral contraceptives and most intrauterine devices (IUDs).
While you've likely heard that these synthetic hormones increase your risk of breast cancer & stroke, what you may not know is that they're also linked to a much higher incidence of gallbladder disease & benign (non-malignant) liver tumors.
Long-term (more than 10 years) use of oral contraceptives has also been found to strongly correlate with increased likelihood of developing a hypothyroid condition, & research suggests that oral contraceptive use impacts your body's ability to use insulin properly (& may contribute to insulin resistance).
2) You don't have to choose between synthetic hormones, a copper IUD (associated with heavier more painful periods), or use of spermicides.
Instead, it's possible to use fertility awareness methods for pregnancy prevention (you will need to practice abstinence during your fertile window for completely natural pregnancy prevention, & you're also free to choose a barrier method (or two) to use during your fertile window).
3) You don't have to consider a tubal ligation or vasectomy. If you want children at some point in the future, by choosing to use a fertility awareness based method for contraception, you don't have to worry whether that tubal ligation or vasectomy will be successfully reversed when you're ready to conceive.
And, you don't have to worry about a "wash out" period after stopping hormonal birth control before trying to get pregnant.
4) Chances are you'll become more deeply connected with yourself after learning how to use fertility awareness methods to ID which phase of your cycle you're in.

Without any outside hormones to interfere with your mood, you're able to be yourself & chances are, you might finally be able to stop fighting your cycle & begin recognizing key things in your environment that disrupt your normal cycle, which is such an important piece to becoming the healthiest version of yourself.
Check out the link below for a free preview of part of the course content.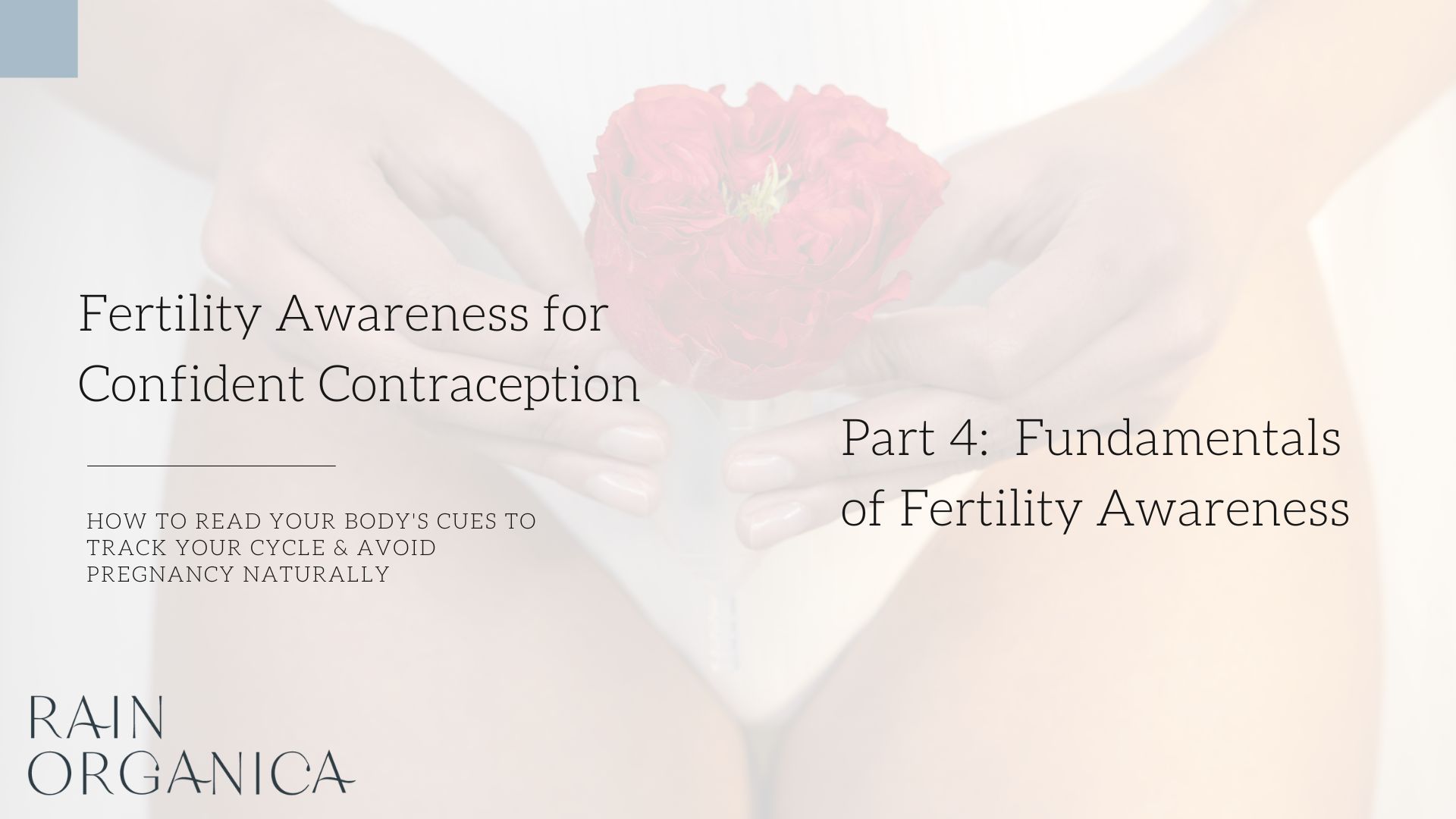 A Sneak Peek into this program


Regardless of which fertility awareness method(s) you use, all the methods rely on the cyclical rhythm of your hormones which changes how your body behaves in measurable ways throughout your cycle.


Discover how these hormonal shifts empower you to track your fertility with every cycle.

Check your inbox to confirm your subscription